By Mohammad Ali Rafique, Transplant Technical Sales Specialist at VH Bio 
Introduction
The success of transplantation is inextricably linked with measures implemented to reduce rejection. Human leukocyte antigens (HLA) have a crucial role in defence via antigen presentation but, in the context of transplantation, are responsible for recognition of non-self thus initiating an immune response.
Patients can form anti-HLA antibodies in response to pregnancy, transfusion, or against transplant-mismatched antigens; however, these may also form following pro-inflammatory events such as surgery, trauma, infections, and vaccinations. Antibody characterisation remains an integral part of histocompatibility testing to support clinical transplantation.
HLA antibody screening
Unacceptable antigens (UAs) to which there is pre-existing antibody reactivity can be defined from patient antibody profiles; organs expressing UAs are censored during organ allocation. For highly sensitised patients (HSPs), this limits the donor pool creating a barrier to timely transplantation; instead, definition of antibody-epitope reactivity may allow for a reduction in the number of listed UAs.
Comparison between a donor's HLA type and the patient antibody profile have been increasingly used to perform virtual crossmatches (VXM); these represent a risk assessment tool capable of replacing the need for physical crossmatching assays and their accompanying delay to solid organ transplantation.
The association of donor-specific antibodies (DSA) with subsequent graft loss suggests that routine post-transplant screening can lead to early intervention to improve graft outcomes.
From antigens to epitopes
The number of known HLA alleles now stands at over 30,000 with that number increasing year on year, however only ~30% of these have been reported commonly in unrelated individuals (CWD catalogue v2.0.0, Mack et al 2013).
The classic LABScreen™ Single Antigen Bead (SAB) products have been designed to give breadth of antigen coverage across all serological specificities. However, while multiple HLA alleles can encode a specific serological group (e.g., the HLA-B44 antigen is encoded by B*44:02 and *44:03 alleles), scientific theory has moved beyond antigens to epitopes.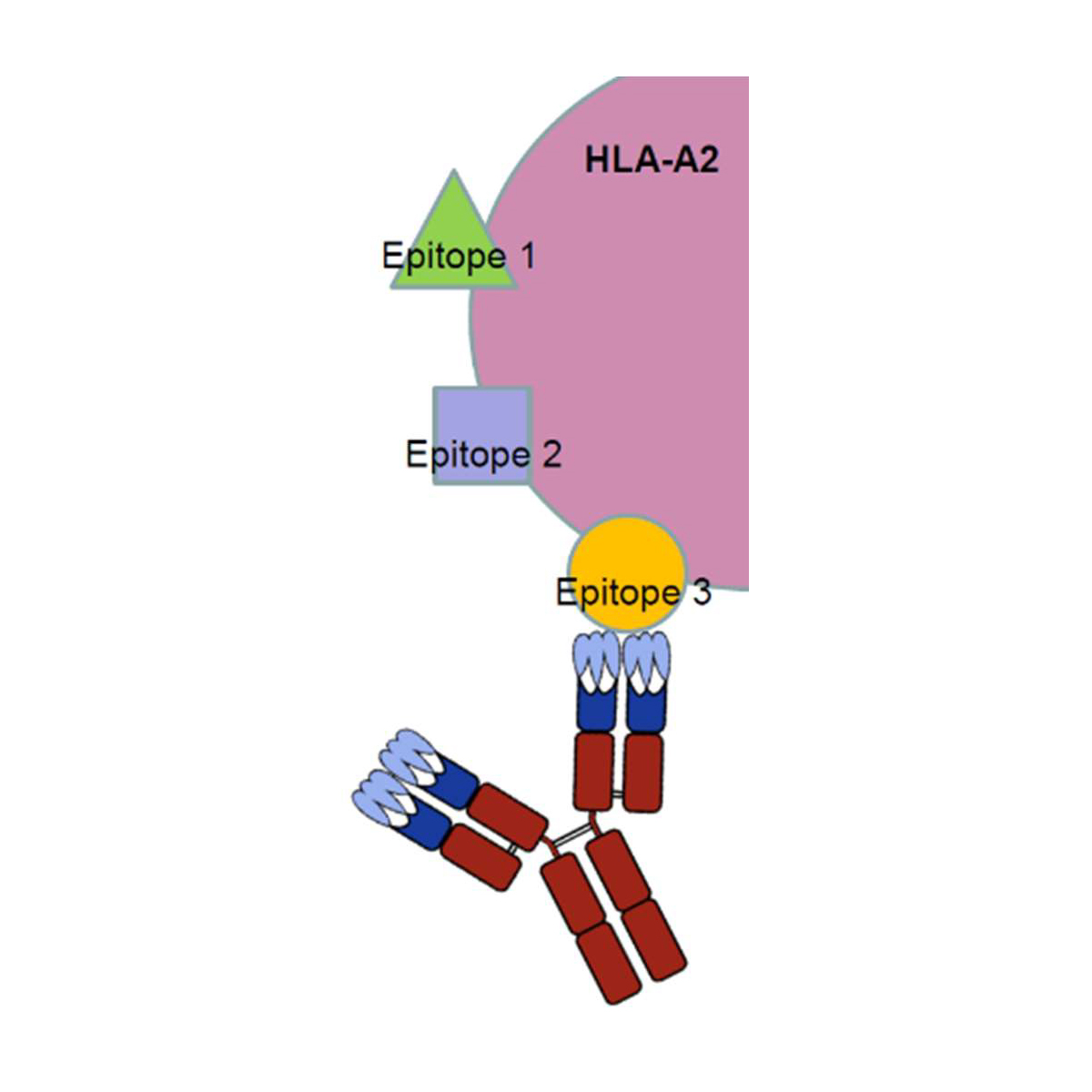 Figure 1. Illustrative schematic showing a single antigen (HLA-A2) with several different epitopes.
Antigens refer to any substance capable of stimulating an immune response, and the specific parts that interact with antibodies are called epitopes; these can either be small sequences of amino acids (linear), or unique sites formed by protein tertiary structure (conformational). Functional epitopes (Duquesnoy, 2006) interact with antibody paratopes, therefore changes in amino acid sequence directly impact antibody binding affinity/strength.
One antigen will display many different epitopes, which may be specific to the antigen alone (private) or found on several antigens (public). Public epitopes shared by several HLA antigens help explain cross-reactivity between different antigen groups (Rodey et al, 1987).
Extended panels
One Lambda are renowned for introducing new technology to advance the field of HLA and remain the global leader for HLA antibody detection. Listening to customers, they released the next evolution in HLA diagnostic reagents.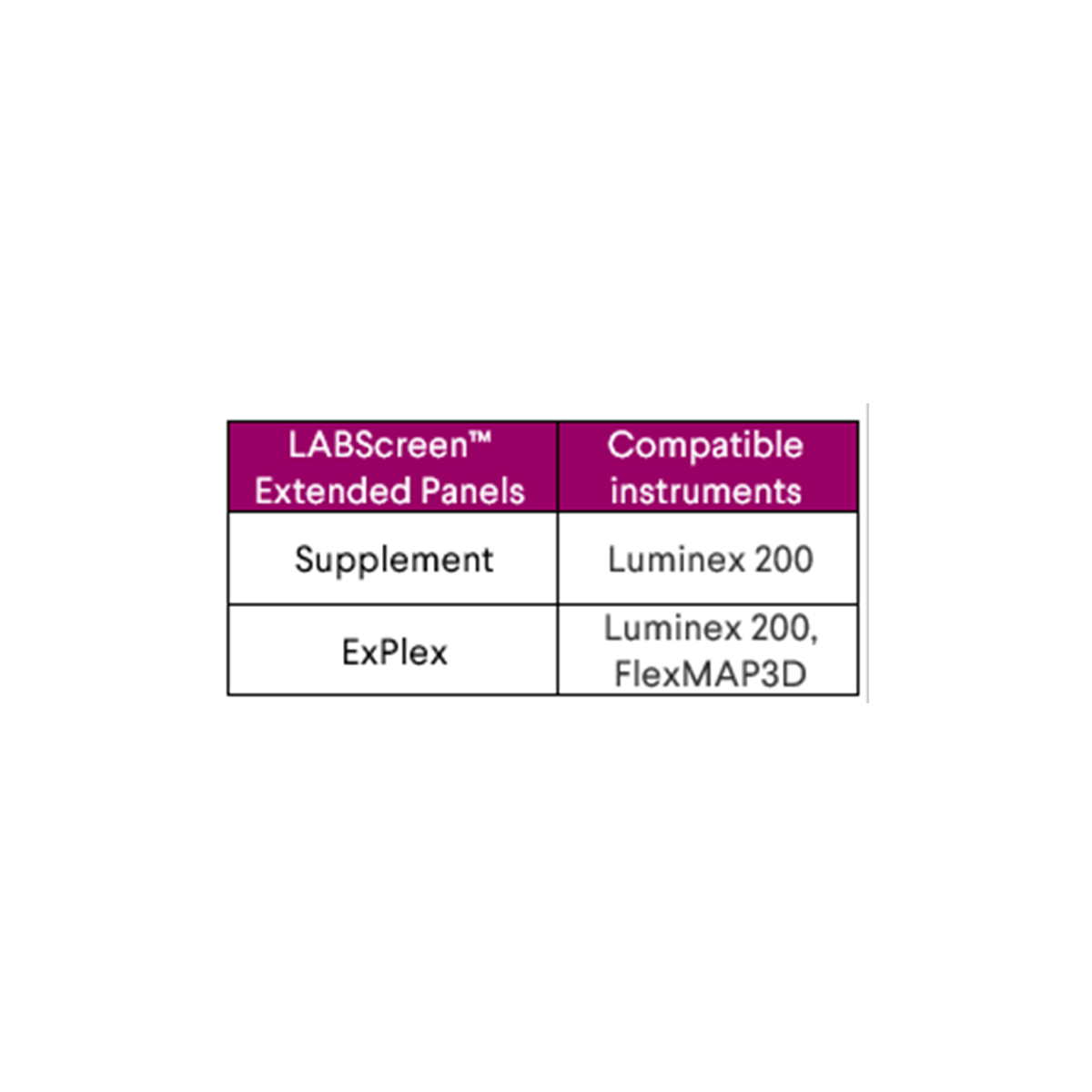 In terms of use, the Extended Panels fit easily into the laboratory workflow by following the same setup and analysis protocols as other products in the LABScreen™ range.
When used in concert with the classic LABScreen™ SAB products, they form the largest panel for detection of HLA antibodies, including many alleles not displayed by competitor products.

Why use them?
The Supplement and ExPlex products aim to benefit transplant patients through improved risk management. They increase the depth of antigen coverage whilst also developing breadth and depth of epitope coverage; as such, they better complement molecular typing results.
The patient populations most likely to benefit from these products include multiparous females, patients receiving second or third transplants, HSPs, and patients that received transplants from donors with incomplete typing.
This is primarily achieved due to improved antibody profiling for better informed VXMs, increased accuracy in DSA monitoring, identification of permissible alleles, and the use of epitope-based analyses to clarify antibody-epitope reactivity.
As the number of alleles available on the panels have increased, further reducing the likelihood of missed reactivity, there is also increased representation for ethnically diverse alleles; this can help promote health equity, especially important given increased HLA diversity within local patient populations. Figure 2 uses global heat-maps to illustrate the frequency of population-specific alleles by geographical region.
Hands-on laboratory experience
Several labs have presented their experience with these extended panels, which can be viewed via the One Lambda Learning Centre.
ASHI 2021 – Dr Kelley Hitchman
San Antonio, USA,
EFI 2022 – Dr Rob Liwski
Halifax, Canada.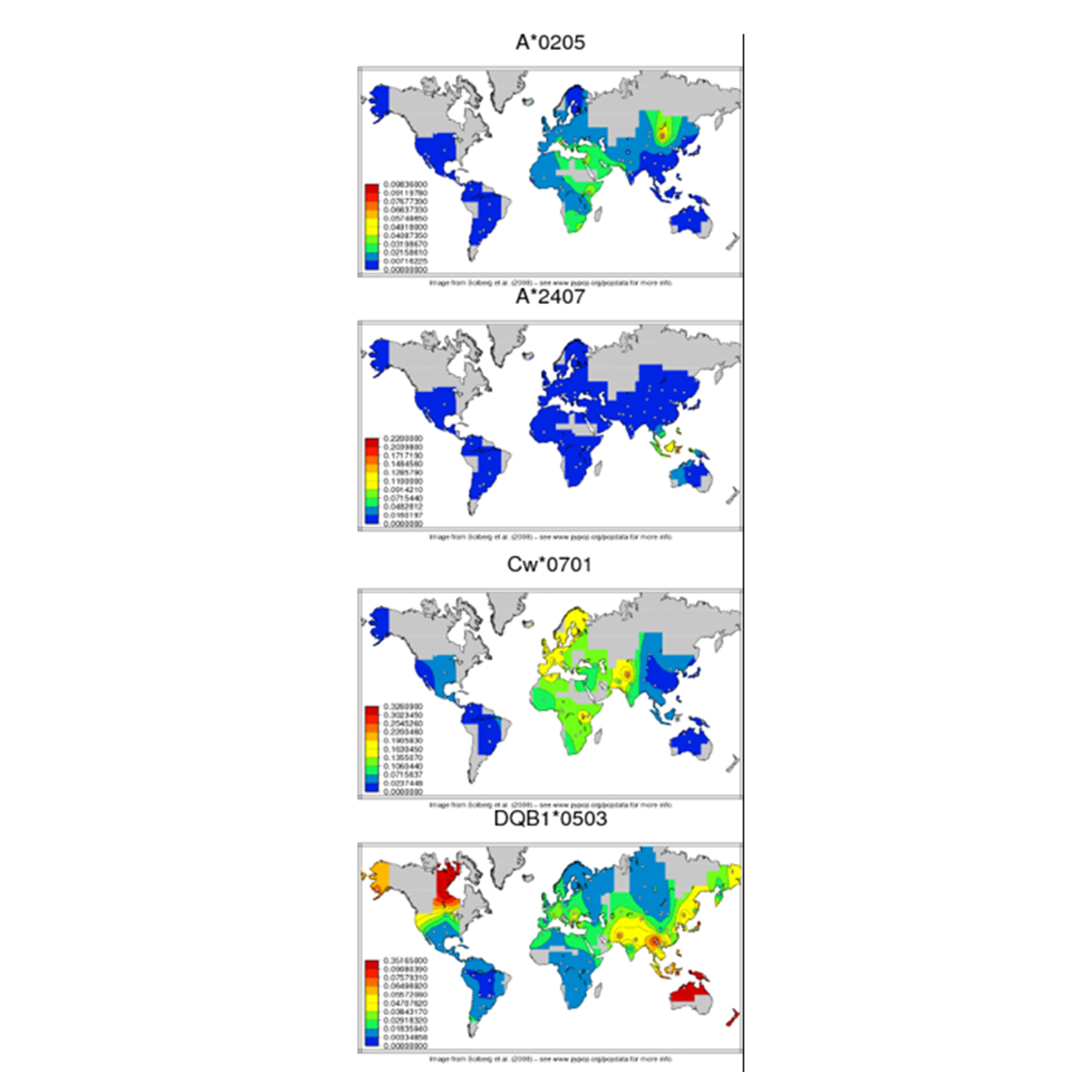 Figure 2. Population frequencies for several LABScreen™ Extended Panel alleles, (Solberg, 2008).
Examples in practice
This first example of LABScreen™ Extended Panels in clinical use re-examined a sensitised patient using ExPlex. Reactivity was detected against B*48:02 and C*16:02 alleles, despite B*48:01 and C*16:01 alleles (present on classic LABScreen™ SAB panels) remaining negative.
The additional allele information provided by ExPlex usage enabled identification of two epitopes covering most of the profile, 163LW and 80K, which are not displayed by either B*48:01 or C*16:01 antigens.
This case highlights the caution required when using surrogate markers of reactivity; while they are low-frequency, B*48:02 and C*16:02 are still common therefore could have presented in a potential donor.
This second example covers an unexplained positive flow crossmatch re-examined using the LABScreen™ Extended Panels. Previous antibody screening had detected reactivity against B*57:01, B*57:03, and B*58:01 antigens, which were not DSAs.
Using ExPlex, antibodies were detected against the donor A*02:05 antigen while other HLA-A2 antigens (A*02:01, *02:03 and *02:06) remained negative. Epitope-based analysis revealed the likely cause for this profile to be antibodies specific for the 62GRN epitope, which is displayed by A*02:05, B*57:01, B*57:03 and B*58:01 antigens.
Like the previous example, A*02:05 is not uncommon and can present in many populations but is not present on classic LABScreen™ SAB panels.
What next?
VH Bio Ltd. are happy to support your evaluation of the LABScreen Extended Panels to demonstrate their value in interrogating HSPs and identifying the cause of unexplained positive crossmatches. Please get in touch for more information!